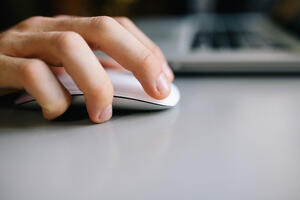 This March, NetSuite customers' accounts will be upgraded to version 2015.1. You can login to your release preview from the New Release portlet on your NetSuite home dashboard. If you don't see this portlet by default, you can add the portlet to your dashboard by clicking "Personalize" on your home page.
Customers will see a wealth of new and improved features when they login to the upgraded environment. I outline just a few key features below. For more detailed information on all the upgraded features, view the release notes here.
NetSuite Mobile – NetSuite release 2015.1 includes a brand new app for android devices. Now Android users can access NetSuite right from their phones to increase productivity and visibility while on the move. Enter time and expenses and view your reporting history after downloading the app from the Google Play store.

iPhone users will see added abilities to their existing NetSuite for iPhone app. Users can now use the reminders features to drill down to and edit individual records without having to open Safari. Workflows can be triggered and support for item fulfillments, customer deposits, deposits, return authorizations, and requisitions has been added.

Vendor Records with Multiple Subsidiaries – For NetSuite OneWorld users, users will now be able to allow different subsidiaries to share access to a single vendor. Gone are the days of duplicating vendors for each subsidiary and creating redundant vendor data. You can now assign primary and secondary subsidiaries to each vendor record. Vendors can also access information from their multiple subsidiaries using a customized vendor center role.

Custom GL Lines Plug-In – Prior to version 2015.1, NetSuite users would have the ability of using journal entries to change the impact of transactions to the general ledger. However, these entries would not be linked to the original transaction. Reporting and auditing was affected by this gap. With the new version's plug-in capabilities, users can attach GL transaction lines to the original transactions and can then access that data through standard reports and searches.

New Feature – Request for Quote (RFQ) – Version 2015.1 will enable purchasing departments to streamline their procure-to-pay process with the Request for Quote (RFQ) feature. Purchasing agents can now request pricing and terms from multiple vendors prior to issuing a purchase order. The RFQ can track various purchasing options and then be converted directly to a purchase order to the vendor with the best deal.

Components per Operation – Users of NetSuite's Manufacturing Work in Progress (WIP) functionality can now issue component items to assembly builds at the relevant stage of the manufacturing operation rather than issuing all the components of the assembly at the start of manufacturing. This is ideal for situations where the manufacturing process is lengthy and the inventory required is either not all required at the start of manufacturing or not available prior to the manufacturing process.

Matrix Assemblies – NetSuite has included the option of creating matrix assembly items in version 2015.1. Inventory managers can create new assembly items with matrix options by using the Matrix Assistant or by manually creating the item and defining matrix options. Just like standard matrix inventory and matrix non-inventory items, assembly items with matrix options can be updated individually or in bulk using the matrix update queue.

Credit Card Processing prior to Order Fulfillment – Those NetSuite customers who make use of NetSuite's built-in credit card processing feature no longer have to fulfill and bill a sales order prior to accepting a credit card payment from a customer. With the new 2015.1 version, Accounts Receivable and finance clerks can process a credit card payment directly against a sales order. The credit card payment is then saved as a customer deposit applied to the sales order until the order is fulfilled and billed. The invoice is then automatically marked paid in full. This feature combats the sometimes confusing and inconvenient process of having to create item fulfillments and billing the sales order prior to accepting customer payments.

Advanced PDF/HTML Templates – The module allowing customizers to create more customized PDF/HTML templates using custom HTML is now out of beta and fully supported. With an updated look and feel, the HTML editor in the NetSuite interface is easier to use and allows users with knowledge of HTML to customize attractive and functional templates. Unlike the beta version, individual templates can be selected for PDF and HTML formats on the form customization screen.
NetSuite upgrades are done automatically for you by NetSuite. The scheduled downtime for the upgrade is normally scheduled for a time that will not interfere with your business. Check your New Release portlet to learn more about when your system's upgrade is scheduled and how you can login to the preview site to see how you can use NetSuite's new and improved features prior to the upgrade.
Should you need any advice or help with your upgrade, contact us today for a no-obligation consultation on how we can help your business benefit from NetSuite.