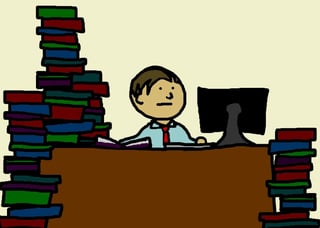 So, you want to get certified? The NetSuite certification programme is a great way to keep up to date with the latest industry developments, distinguish yourself from non-certified colleagues, and increase your professional opportunities.
On a basic level certifications indicate to employers that your skills can be applied to the job and that you're aware of industry best practices. Here's a lowdown of the certifications on offer and how you can get involved.
What certifications are available?
NetSuite Certified SuiteFoundation
Passing the certified SuiteFoundation exam confirms that you have the simple knowledge necessary to navigate around the NetSuite eco-system and understand standard NetSuite functionality. They will also have a core understanding of the following features:
Features and standard modules (i.e., CRM, ERP)


Company and user preferences

Relationship of users, roles and permissions


Customization options of the user interface

Dashboards, reports, and searches

Standard record types and how they are structured

NetSuite product release process
NetSuite professionals taking this course should have between three to six months' experience administering NetSuite or have equivalent knowledge. The 80-minute exam consists of 66 multiple-choice and matching questions.
NetSuite Certified Administrator
In order to become a NetSuite Certified Administrator you'll need to pass two exams: the Administrator exam and the SuiteFoundation exam. The role of a NetSuite Certified Administrator involves managing the application to meet the company's needs on a day-to-day basis.
A NetSuite Certified Administrator's job is to support users so that they have an understanding of business processes and accounting practices, as well as advanced features, options and capabilities.
The areas covered by the exam include:
SuiteAnalytics
SuiteBuilder
SuiteCloud Platform
Setup and Administration
Data Security
Working with NetSuite
NetSuite Certified ERP Consultant
Like the Certified Administrator qualification you'll need to pass two exams if you want to become a Certified ERP Consultant. You must complete the ERP Certification exam, as well as the SuiteFoundation exam. According to the NetSuite website, a qualified candidate will have experience "performing 5–10 medium scale, or 2–3 enterprise NetSuite ERP implementations, which is roughly equivalent to at least 2 years' worth of NetSuite implementations in a consultant-related role"
They should also able to match NetSuite ERP solutions to a business's requirements and be able to advise on how to change standard ERP workflows, when to use scripting tools to meet the business needs, and when to extend use through integrations. This consultant can explain the implications and benefits of NetSuite configuration options."
The exam lasts 120 minutes and consists of 80 multiple-choice questions.
NetSuite Certified SuiteCloud Developer
The NetSuite Certified SuiteCloud Developer certification will be of interest to you if you have a decent grounding in:
SuiteScript (pre 2.0)

SuiteAnalytics

SuiteFlow

SuiteTalk

SuiteBundler

SuiteBuilder

Design Fundamentals
The certification consists of two exams – the SuiteCloud Developer exam and the SuiteFoundation exam.
NetSuite Certified SuiteCommerce Developer
Unlike the certifications above, the SuiteCommerce Developer Certification only requires one exam.
Passing the SuiteCommerce Developer exam confirms that you can build, grow and implement NetSuite commerce applications. They will be able to deliver solutions to customer requirements which may include "workflow, scripting, or integration with an outside system". The candidate may also have two to three years of experience in a web development role.
The 120 minute exam comprises of 77 multiple-choice and matching questions. Subject areas include:
SuiteCloud

APIs and Services

SuiteCommerce Advanced applications

Account Configuration and Set Up

Design Fundamentals
Where can I take the certification exam?
There are a couple of ways to actually take the exams. The first is at a testing center. The second is via an online exam that requires the use of your laptop camera to make sure you're not cheating!
How much does it cost?
Each certification costs $250. Resits cost $150.
Once I'm certified,

how

can I find work?
A specialist NetSuite recruitment provider like Anderson Frank can help. Anderson Frank has the greatest reach of NetSuite jobs in the United States and can help you find your next dream role.