"Organizations that have a lot of happy employees have 3x the revenue growth, compared to organizations where that's not true. They outperform the stock market by a factor of three, and if you look at employee turnover, its half that of organizations that have a lot of unhappy employees..."
More than 3 Billion humans around the planet are working. Only 40% of them report that they are happy at work. Employee happiness has a dramatic effect on the bottom line, and a global study of employees reveals three factors that are vital to the employee happiness index - Trust & Respect, Fairness and an environment of Listening.
---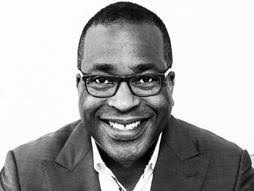 Speaker : Michael C. Bush
As CEO of Great Place To Work, the research and analytics firm behind the Fortune 100 Best Companies To Work For List, Michael C. Bush is helping to build a better world by helping organizations become great places to work for all.
---
About TED Tuesdays
Much of the success that Business Solution Partners enjoys can be directly attributed to the insatiable drive of our consultants to learn and grow through continuing education. To stay abreast of the latest developments in business and finance, we look to thought-leaders, mentors and disruptors that are shaping the future of industry. TED talks are an amazing resource that we want to share with you, our clients and friends. Come back to our blog every Tuesday for another phenomenal video from the world's brightest minds in finance and business.