"Diversity and inclusion are not the same things. Diversity is a numbers game. Inclusion is about impact. Companies can mandate diversity, but they have to cultivate inclusion."
Speechwriter, Janet Stovall in this Ted Talk inspires individuals, employees, and bosses to work together to eliminate and dismantle corporate racism. This ted talk explores Stovall's strategy and identifies strategies to kick-start diversity initiatives in your workplace.
---
Speaker : Janet Stovall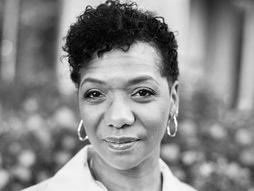 Janet Stovall, Inclusion Advocate and Speechwriter has developed a business approach that addresses corporate racism head-on and has created methods to help dismantle it.
---
About TED Tuesdays
Much of the success that Business Solution Partners enjoys can be directly attributed to the insatiable drive of our consultants to learn and grow through continuing education. To stay abreast of the latest developments in business and finance, we look to though-leaders, mentors and disruptors that are shaping the future of industry. TED talks are an amazing resource that we want to share with you, our clients and friends. Come back to our blog every Tuesday for another phenomenal video from the world's brightest minds in finance and business.