"I am a renegade economist, dedicated to the rewriting economics so that it is fit for tackling the 21st century's grand challenge of meeting the needs of all people within the means of the planet"
Oxford Economist Kate Raworth in this Ted Talk explains how we can move countries out of the whole, where people are falling short on life's essential, and create regenerative, distributive economies that work within the planet's ecological limits.
---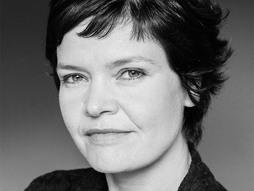 Speaker : Kate Raworth
KateRaworth is passionate about making economics fit for the 21st century.
---
About TED Tuesdays
Much of the success that Business Solution Partners enjoys can be directly attributed to the insatiable drive of our consultants to learn and grow through continuing education. To stay abreast of the latest developments in business and finance, we look to though-leaders, mentors and disruptors that are shaping the future of industry. TED talks are an amazing resource that we want to share with you, our clients and friends. Come back to our blog every Tuesday for another phenomenal video from the world's brightest minds in finance and business.