Companies in the Medical Device field rely heavily on the accuracy, consistency and transparency of the Quality Division.
This vital department is not just responsible for regulatory compliance; the QA team must support the entire product lifecycle.
From the acceptance of raw materials to the handling of returns - the Quality team is interwoven into every aspect of the medical device companies' organizational structure.
So how does this vital team manage a monumental QA task load?
The modern Medical Device company is leveraging Enterprise Resource Planning and Quality Management Systems to achieve the mandate of the quality department in an efficient and organized paradigm.
Enterprise Resource Planning (ERP) refers to business management software such as NetSuite, or Microsoft Dynamics, designed to run the "back office" business functions like planning, purchasing, inventory, sales, marketing, finance and HR.
The goal of ERP systems is to streamline business operations through automation and the consolidation of business data into one single source of truth. Out of the box, many ERP systems have some level of quality management baked into the core product.
But consider this - ERP systems designers are focused on a holistic top down approach to business management - they are not tasked with creating great quality systems.
So while you may be able to leverage add-ons or modules created by your ERP software provider to address quality, these limited systems might not be the right solution for your needs. But fret not... There are plenty of third-party solutions, many certified by your ERP Publisher. Be sure to assess your ERP's marketplace, and speak with your solutions partner about available options.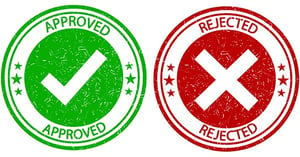 A Quality Management System is a particular piece of software that allows the quality team to set policies, processes and procedures required for the planning and execution of all business functions from R&D through customer service.
The QMS system helps to design and manage quality activities, but there needs to be a way for the Quality Team to communicate these policies, processes and procedures to the employees beholden to them. They need a way to "bake" quality into the daily operations recipe, and this requires interaction with the ERP system.
Because the quality team touches so many departments within the business, it is critical that their QMS systems are seamlessly integrated into ERP. The ERP is where employees live - and they each live in different parts of the system.
With an integrated QMS, you can be sure all employees interacting with the ERP have quality interfaces that allow them to assess, document and track QA's inputs to their workflow.
Therefore, the role of an ERP in a Quality Management System is to use sophisticated software to automate the implementation of the policies, processes and procedures of a given organization.
Imagine the savings, in terms of both time and money, by using automation to apply a consistent implementation of how a firm runs (the policies, processes and procedures) to the functions necessary to a business (planning, purchasing, inventory, sales, marketing, finance and human resources).