"In the process we realized, that we not only had to design the software, we had to implement the infrastructure as well..."
Cities in Sub-Saharan Africa experience frequent power outages, have low technology penetration and excruciatingly slow internet. These challenges, combined with understaffed hospitals and overworked care providers, create significant bottlenecks for patient care in places like Malawi. In this inspiring TED Talk, Soyapi Mumba discusses how he overcame these challenges to reshape health care in low resource environments by developing both Electronic Health Record software, and a reliable infrastructure to run it.
---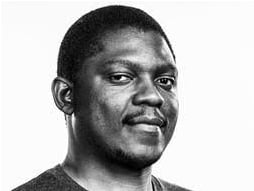 Speaker : Soyapi Mumba
TED Fellow Soyapi Mumba develops high value technology and software solutions for low-resource environments. His jack-of-all-trades mindset is helping to reshape healthcare for countries lacking the energy, internet, and personnel that defines modern medicine.
---
About TED Tuesdays
Much of the success that Business Solution Partners enjoys can be directly attributed to the insatiable drive of our consultants to learn and grow through continuing education. To stay abreast of the latest developments in business and finance, we look to thought-leaders, mentors and disruptors that are shaping the future of industry. TED talks are an amazing resource that we want to share with you, our clients and friends. Come back to our blog every Tuesday for another phenomenal video from the world's brightest minds in finance and business.