Successful firms used to be defined by growth that was competitive, consistent from quarter to quarter, and profitable.
But today these elements are not enough. Savvy companies in the 21st century need to include growth that is responsible.
For Harish Manwani, Chief Operating Officer at Unilever, responsible growth means businesses that create economic value and social value. Companies simply cannot afford the risk of just standing by and watching what is going on in society. They must begin to serve their communities and adopt objectives and practices to make money and do good.
View this engaging TED talk, recorded in October 2013 at TED & BCG Singapore, to learn how executive leaders can guide companies to not only make big profits but also help sustain a healthy environment around the globe.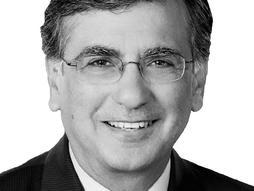 Speaker:
Harish Manwani
Harish Manwani is Chief Operations Officer at Unilever. He joined the company back in 1976 and thought his focus would be on selling soup and soap. However, an early mentor said his focus should be "to change lives." These words are a guiding objective to Manwani today.


---
About TED Tuesdays
Much of the success that Business Solution Partners enjoys can be directly attributed to the insatiable drive of our consultants to learn and grow through continuing education. To stay abreast of the latest developments in business and finance, we look to though-leaders, mentors and disruptors that are shaping the future of industry. TED talks are an amazing resource that we want to share with you, our clients and friends. Come back to our blog every Tuesday for another phenomenal video from the world's brightest minds in finance and business.