Welcome to Part 4/4 in our series on Continuous Improvement. Previously, we introduced you to the business concept, traced it's roots back to Japan, and described how you can enable Continuous Improvement through the use of SaaS solutions.
In this final post, we will illuminate how working with a Certified Partner, aligned to your industry vertical, can save your organization time and money while pursuing the strategy of Continuous Improvement.
Big Changes Are Difficult
Transitioning your business to an ERP like NetSuite, or financial planning platform like Adaptive Insights is a great step to enable Continuous Improvement - but it's no small undertaking.
Whether you're migrating from an on-premise IT solution or you have experience with other Cloud SaaS Platforms, teaming up with a Certified Partner is a great way to ensure success during the implementation phase. For organizations looking for long-term and sustainable growth, implementation is rarely the last phase of the partner relationship.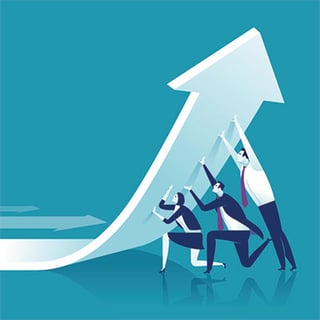 Among the other key benefits of SaaS platforms, regular and rolling updates–like the addition of new features or on-going bug fixes and code updates– can't be over looked.
Maintaining a partner connection can be one of the simplest and most effective means for ensuring that your team is capable of maximizing the benefits of your SaaS platforms and their latest updates.
More often than not, partners are perfectly positioned to guide teams through these key updates.
As a result, teams like yours are afforded the ability to be proactive instead of reactive. Consulting relationships like these can help align your teams as they face new processes, transitional periods, and embrace an environment of continuous improvement.
The Right Partner
An ideal partner should be aligned with your industry, and understand the intricacies and customizations that will impact your unique business. More often than not, if they have experience in your vertical, they bring with them a toolbox pre-loaded with ideas and solutions that can have an immediate effect on your business.
When you have a partner bringing actionable recommendations to the table–from day one–your team doesn't have to waste time or resources getting up to speed.
Proven Expertise, Industry Experience
Not surprisingly, different types of businesses can have very different needs when it comes to ERP, Financial Automation, and Marketing Automation. Strategies that work for companies in Manufacturing / Distribution will differ wildly from those in the Healthcare vertical. Which is exactly why forging a relationship with a partner who specializes in your industry with well-developed client relationships is so important.
Partners who have carved out a niche within your vertical are already familiar with the kinds of needs of businesses like yours. By working with other organizations within your space, there's an excellent chance that they've had the opportunity to face and overcome challenges and roadblocks similar (and in some cases, identical) to those being faced by your organization.
So how do you know if a partner you are evaluating has the necessary expertise and experience to make a positive impact for your business?
Ask for Case Studies, Whitepapers or other pieces of collateral that prove the partner has satisfied clients similar to you. Request references, and speak with customers who have employed that provider. Be wary of any consultant that refuses to talk about their work publicly, or provide references to past clients. Transparency is a major trust factor when working with a partner.
The Partner Difference
For organizations who choose not to work with partner agencies and experts, it can be all too easy to overlook the full set of functions and features that come with your SaaS platform(s) of choice.
As an example, NetSuite users can take advantage of under-utilized functionality like workflows, scripting, custom dashboards, sales-force automation, and project management tools natively. When implemented with the right strategies, these tools truly empower productivity and performance.
Along with ensuring that available tools are paired with the members of your team best suited to maximize their functionality, the right partner will evaluate all of your businesses related needs and provide you and your team with a list of viable solutions.
With the right solutions and technologies in place, and the right partner to guide you, your company can be nimble, enable continuous improvement, and ensure competitive advantage today and into the future.
---

BONUS CONTENT - Part 5/4!


Want To Continuously Improve?



Go Lean…
Business Solution Partner's ERP Project Manager Antonio Posella, knows a thing or two about Continuous Improvement.
Armed with a Master's Degree from Central Connecticut State University in Technology and Operations Management and years of real-world experience, Antonio has immersed himself in all things related to Lean Operations Management, which happens to be the American equivalent to the Japanese methodology of Continuous Improvement – Kaizen.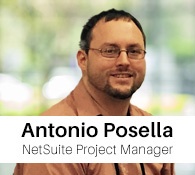 Antonio is a Lean Facilitator, and as such, the concept of Continuous Improvement is baked into every client project he tackles. Antonio understands that in the modern business landscape, eliminating waste is the one of the most efficient forms of realizing increased margins.
When first introduced to a client, Antonio keys in on eight specific business areas that can benefit from Continuous Improvement:
Defects
Over-Production
Waiting
Under-Utilized Talent
Transportation
Inventory
Motion
Extra Processing
Addressing these areas of need systematically, with proven software and process implementations, ensures that Antonio is aligning his clients with Lean philosophies. And the results are astounding…
Decreased Waste from Improperly Manufactured Products
Increased Product Reliability and Quality
Accurate Production Runs Eliminating Over/Under Stock
Decreased Processing and Production Times
Skyrocketing Labor Utilization Rates
Streamlined Logistics
and so much more…
---
Do you want to learn more about Lean Operations Management, Lean Six Sigma, and how BSP Consultants like Antonio can help you streamline your business to realize greater profit?
Click below and contact Business Solution Partners today to find out how we can match your company with the right process consulting experts and SaaS solutions for your industry vertical.
---
Check Out The Other Articles In Our Series!