You've decided to implement NetSuite, or already use it for your cloud-based enterprise resource planning (ERP) solution, but because of your unique business processes and requirements, or new business demands, you need to augment NetSuite's native functional footprint by integrating third-party or legacy applications with the platform. Or perhaps, you need a custom integration?
Does this sound like your organization?
Let Business Solution Partners transform this often painful process into an easy one, and provide an exceptional Integration Strategy customized specifically for your unique business needs.

Work with Business Solution Partners (BSP) because we're a 16- Year NetSuite partner offering expertise in integrations and customizations. Our NetSuite Integrations Specialists are trained to:
Evaluate Your Business Processes to Determine Optimal Deployment of Connectors & Integrations

Produce Viable, Cost-Effective Plans For Integrating NetSuite w/ Other Key Business Systems

Identify Applicable Third-Party Software w/ Native Integrations To Satisfy Functionality Needs

Evaluate and Implement "Built For NetSuite" Applications That Provide Quick Benefits and Rapid Implementations

Scope Third-Party Pre-Built Connectors & Their Utility For Your Business

Create Custom Integrations and Connectors For Unique Business Needs

Determine the Optimal Budget, Timeline, and Division of Labor for Project Completion

Provide Ongoing Integration Support, Code Updates and Troubleshooting
What Sets Business Solution Partners Apart
as the Integration Partner of Choice?
An Inside Track to Best-In-Class Third-Party Pre-Built NetSuite Integrations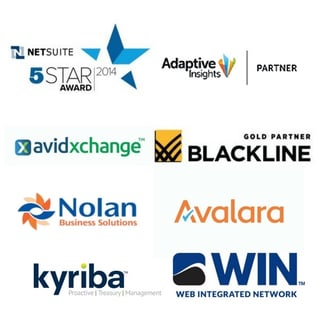 We have a long history with NetSuite. Our business process consultants and developers have first-hand experience with the most common challenges facing NetSuite customers - and we've been solving for their needs in an ever-evolving marketplace. But what makes Business Solution Partners unique? Our carefully cultivated relationships with companies who build their SaaS applications with the NetSuite user in mind - who address those challenges by offering applications with native "Built-For-NetSuite" Integrations.
For example, do you need to extend the functionality of NetSuite with an improved close management process? We work closely with a company called Blackline - offering the NetSuite community a powerful Financial Close Management Suite. Business Solution Partners implements, customizes and empowers your employees to work with Blackline, and to adopt the best practice of the "Continuous Close."
What about adopting a Corporate Performance Management system - allowing for financial and operational transparency, budgeting, forecasting and planning? Business Solution Partners enjoys a healthy partnership with Adaptive Insights - and has a large roster of satisfied clients who have successfully integrated the Adaptive Suite with their NetSuite ERP.
But if these NetSuite integrations are pre-built, why would you need Business Solution Partners help?
The reality is that no integration; even native, pre-built connectors - work exactly right out-of-the-box. there are always adjustments and customizations necessary to ensure that these systems work for your unique business needs. Our years of experience working with NetSuite and with many pre-built integration choices means that we know the right questions to ask, issues to solve, and information to share - ensuring successful results.
Deep Understanding of Industry Verticalization & Core Competencies to Address Challenges
No matter where your company is based, Business Solution Partners offers a personalized, collaborative approach to NetSuite integration projects. As a leading NetSuite wholesale distributions solutions and e-commerce partner, we offer decades of experience working across industries and understand the key ERP integration issues impacting businesses today. Our core expertise lies in the following verticals:
Wholesale Distribution

Pharmaceuticals & Life Sciences

Manufacturing

Financial Services & Institutions

Retail e-Commerce

Software & Technology
Expertise to Develop the Custom Integrations You Need
We have worked through practically every different ERP integration scenario with our customers. This deep experience and knowledge has provided our team with the insight to understand when out-of-the box solutions just won't cut it. It's rare we come across an integration use case that we have not previously tackled, but we're always up for the challenge!
If you need to integrate NetSuite with a legacy application, on-site solution or third party SaaS, and no connector can be found in the marketplace, we've got you covered. We know the questions to ask to determine the integration requirements and avoid potential roadblocks and bottlenecks. In addition, we have the expertise and the tools to create a custom integration that will migrate with every NetSuite upgrade.
Support Services to Ensure Ongoing Integration Success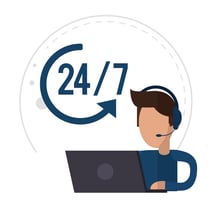 At Business Solution Partners, we stand by our work. Our implementation projects are guaranteed to produce results, and we're committed to supporting your integrations long after the implementation is completed.
Each integration project is overseen by one of our Senior NetSuite Integrations Developers who will be your point person for requirements gathering, integrations mapping & strategy, development and deployment of your custom or pre-built connector. Additionally, we offer robust support during your integration project, as well as post-deployment support services. We can troubleshoot any and all performance issues that can arise from SaaS updates, pushed code or changes to NetSuite's core API.
If you would like to discover how Business Solution Partners can help you craft a NetSuite integration strategy and implement the right integrations solutions for your business, click the button below.