Every generation eventually has to pass the torch to a younger workforce with new ideas. Within the next 10 years, Americans who are today between the ages of 18 and 24 will overtake Generation X's majority stakehold on the job market.

The Foodservice vertical, which has traditionally appealed to younger job seekers, is leading this trend with the lowest median age for both employees and ownership. It's amazing to think that in under a decade, Millennials will hold almost 75% of the nation's jobs.

It is therefore imperative that the Foodservice Equipment & Supply Industry focuses on recruiting, training, and enabling the next generation of its workforce to meet the challenges of a rapidly modernizing economy.

But in order to accomplish this task, business owners need first to understand the motivations of Millennials, and then start the process of adapting the business to meet the modern needs of both the younger consumer, and the younger employee.

The normal pains associated with generational turnover is compounded by a simultaneous paradigm shift from the post-industrial era to our digital future. Technology is a game changer—disrupting every industry's status quo and demanding new approaches to once familiar challenges. The Restaurant Supply business may have been isolated from the ever forward march for a time, but the lack of appetite for change in the vertical is starting to take its toll.

As restauranteurs, hoteliers, hospitality entrepreneurs, and institutional customers skew younger by the day, the businesses that serve them must shift to accommodate a modern market approach. And the #1 driver in the Millennial economy is the need to meet your customers on their own turf—the digital space.


Identifying the Drivers Motivating the Next Generation
Millennials do not remember a time before the internet. Having grown up in a world with pervasive and powerful technology at their fingertips, they have evolved a significantly different view of commerce than their predecessors. Their marketplace extends way beyond the limitations of previous generations, when factors like driving distance, limited competition, and a lack of knowledge meant that most customers remained local and loyal.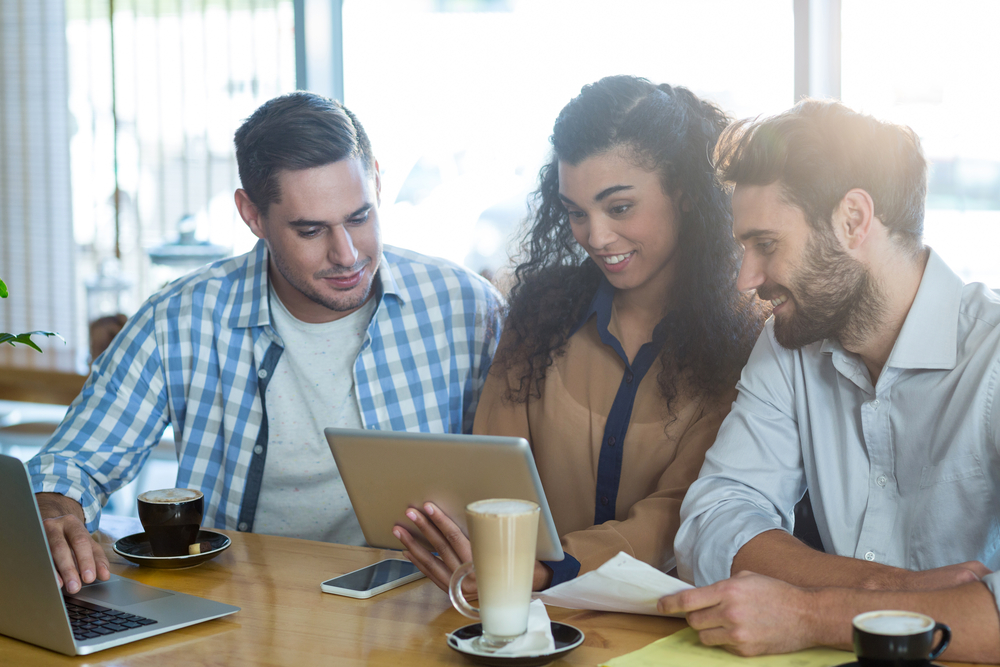 Now, with a few keystrokes, modern buyers can study their problem in-depth, find all of the available solutions, compare vendor pricing and packaging, and make a purchase decision in a matter of minutes.

A younger workforce demands familiar tools that they are comfortable using. They have grown accustomed to simplicity and instant gratification. They don't have patience for slow computer systems, manual administration, and bottlenecks caused by a lack of investment in tech.

Younger customers demands tools for research and comparison, an organized and efficient sales process, and white-glove service that makes them feel like they are your first priority. They don't have patience for broken and inefficient sales processes, mistakes, delays, or the feeling that their business is not your #1 priority.

Just how is the Foodservice Equipment and Supply business going to make the changes necessary to find success in a modern marketplace? Outlined below are a few areas that the Restaurant Supply vertical is addressing today, to prepare for tomorrow:


Upgrading to a Modern Business & Customer Management Platform
Enterprise Resource Planning (ERP) software is an essential tool for the modern Foodservice Equipment & Supply industry. ERP platforms centralize all business activity from inventory to finance under one roof, with all of your employees working on a single platform.

Modern platforms present a familiar face to young employees. They are user-friendly, and provide tools that streamline administrative duties so your employees can focus on the job at hand. They also connect all of your business processes together, and tie everything back to the finances that drive your business.

Modern business management also solves for the needs of the customer with CRM functionality. Leveraging Customer Relationship Management software and processes unlocks the ability to view your customer relationships holistically and identify opportunities to increase customer loyalty. When you truly understand the financial and customer service history of every client in your book of business, your team is able to deliver a personalized touch.
Developing a Strong Web Presence & Deploying E-Commerce
Young buyers are more educated than ever. They do their homework online long before the thought of entering a showroom enters their minds. They come armed with price and feature comparisons, competitive intelligence and often a clearer holistic picture of their needs.

Dealers who can establish a strong digital presence have the potential to expand their customer base beyond standard in-person traffic. Standing out in the research phase of the buyer's journey with an informative and easy-to-navigate website helps you capture your prospect's attention early and reinforce your brand as a trusted source.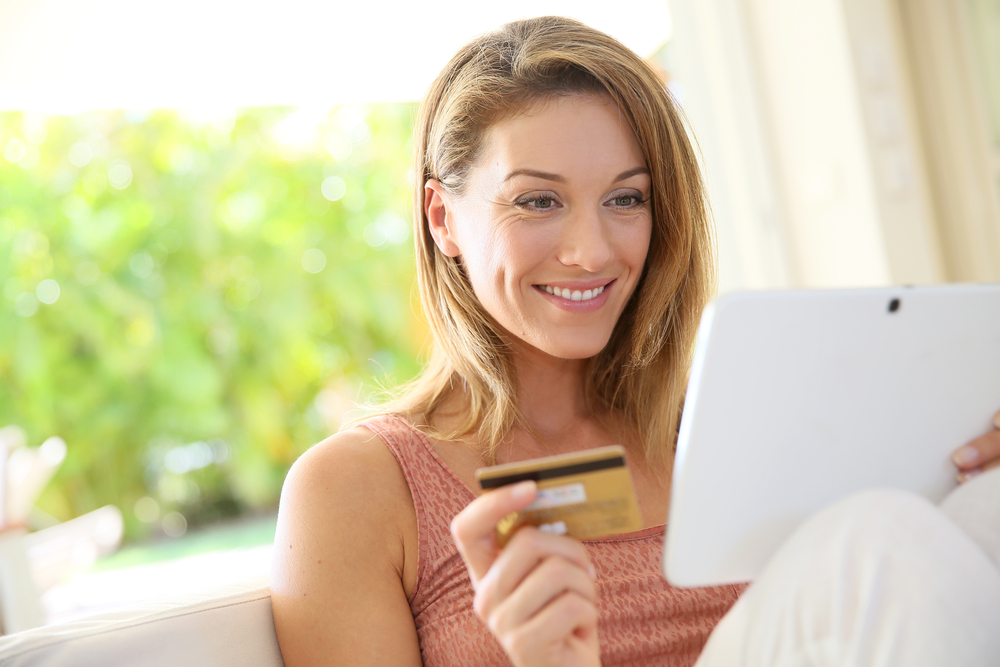 Taking the basic web presence one step further, the Foodservice Equipment and Supply vertical is just starting to dip its toe in the e-commerce waters. Those mavericks taking advantage of the wholesale e-commerce opportunity are seeing increasing benefits, as more establishments request easy self-service options for ordering predictable consumables, as well as the smaller—yet vital—day-to-day purchases.


Going Mobile
When most business owners think mobile connected, they are imagining customer needs—a responsive website, for instance. However, as technology pervades the workplace, the concept of being chained to your desktop computer during business hours just feels limiting.

Going mobile addresses the needs of both customers and your workforce by removing friction from the buying process. Employees can use mobile technology to facilitate the buyer's journey on the sales floor, on-site at customer locations, in the warehouse, and during delivery and installation.

Customers love the ability to interact with mobile optimized websites, receive text message notifications regarding fulfillment and delivery, and manager their vendor relationships with mobile tools that deliver self-service and low-touch buying options.

The modern customer is mobile, accessing information, products, processes, and raw materials needed for business operations at any hour of the day, from anywhere. Incorporating mobile technology into your business is easy, and a benefit to both customers and employees.


Integrating Other Forward-Thinking Technologies
There is a whole world of value-added technology awaiting forward thinking distributors. From marketing automation to integrated tax calculators, the SaaS marketplace is solving for the needs of business owners in many unique and innovative ways.

Want to communicate with your audience better? Try marketing automation software like HubSpot. Need a way to log and record phone calls for training and oversight purposes? An integration with CallRail makes it easy. Seeking to amplify local sales by offering your wares on Amazon? An integration with your ERP makes this seamless.

Ideally, the software solutions you select should "Play Well Together in the Sandbox." Systems that are connected—and automate tedious, error-prone tasks—alleviate your workforce from administrative burden. When selecting software investments for your business, it is imperative to assess the interconnectivity of your solutions to maximize ROI.

And when it comes to integration, it is important to assess what tools are already pervasive in the marketplace, and how you can incorporate them into your systems. A great example is AutoQuotes—the system of record for a majority of Foodservice Equipment dealers. AutoQuotes connects your business to vendor catalogues, project specs, quotations, and design applications.

Traditionally, AutoQuotes has been disconnected from core business systems, mandating complex import/export and manual updates of customer designs and specs to transform quotes to orders. Today, the marriage of AutoQuotes to NetSuite, through the application of Business Solution Partners' Restaurant Supply Bundle, is revolutionizing the vertical.


The Future Is Now
There's no stopping the inevitable. The workforce and customer base is getting younger, while technology continues to advance at breakneck pace. Business owners who embrace a digital future and provide their employees with the right technology are laying new foundations for the next decade of success.


---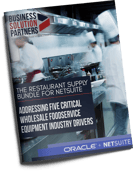 Learn how Business Solution Partners and NetSuite have partnered to address these challenges by marrying industry-specific technology with the the world's #1 choice for cloud-based ERP in this Restaurant Supply Bundle for NetSuite.