Trust - It's the foundation of human interactivity and a critical factor in business. But what do we do when Trust is broken? When companies loose the trust of employees, customers and/or investors, how can they begin the process of building back?
This inspiring TED Talk is marshaled by Frances Frei, the Harvard Business School professor who took a break from academia to help UBER overcome dark days. Take this crash course in trust - how to build it; how to maintain it, and how to rebuild it, and discover how you can make a difference for your organization by promoting authenticity, empathy and logical rigor.
---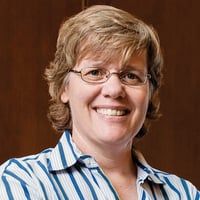 Speaker :

Frances Frei
Frances Frei is a professor of technology and operations management at Harvard Business School, but to some time off from academia to accept the high profile SVP of Leadership and Strategy role with UBER, during their most challenging period. In her short stint with UBER, she left behind a lasting legacy of transparency, and fostered responsible leadership at all levels.
---
About TED Tuesdays
Much of the success that Business Solution Partners enjoys can be directly attributed to the insatiable drive of our consultants to learn and grow through continuing education. To stay abreast of the latest developments in business and finance, we look to though-leaders, mentors and disruptors that are shaping the future of industry. TED talks are an amazing resource that we want to share with you, our clients and friends. Come back to our blog every Tuesday for another phenomenal video from the world's brightest minds in finance and business.