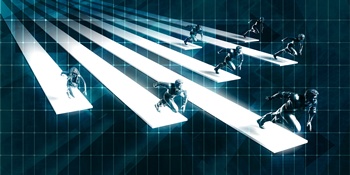 Does this sound familiar? Your finance team has endless spreadsheets to update and there are multiple users working on countless versions that are often out-of-date. The end result?
Manual, error-prone, time-intensive reporting.
It doesn't have to be this way. Here are four concrete ways to modernize financial reporting.
---
1. Move Your Financial Data To The Cloud
While spreadsheets are easy to use, the time your staff spends building reports comes at a cost. Why? The pain of gathering data from multiple sources is the main reason. Then you have to wait as your staff manually integrates and reconciles data, creates and checks formulas, updates charts, and formats reports. Finally, you email the report and brace yourself for the inevitable questions and change requests.
A Better Way: Consider implementing a cloud-based financial planning and analysis (FP&A) solution so all the latest financial data your team needs is available in the cloud, not buried in separate reports and spreadsheets. That way, reports are always up–to-date with the latest information, and your team can focus on making decisions, not hunting for data.
2. Empower Users With Self-Service
It's not your imagination that the financial reporting process is taking longer. Why? More systems, more people, more data. Reporting that once took a few days suddenly takes a few weeks, and instead of two business analysts, it's now four. Two factors contribute to this problem: multiple systems that aren't integrated and redundancy caused by different users in the organization repeating the same data-gathering tasks.
A Better Way: Set your business users free with self-service, so they can get the reports they need themselves, and not rely on others—no matter how big your company gets.
3. Provide A Single Source of Truth
Even small reporting errors can cause big problems, and the more your business depends on manual spreadsheet-based reporting, the more your company exposes itself to risk.
A Better Way: Move all of your hierarches, calculations, data, and security to one place where everyone can access it. It means if there's an error, there's only one place to change it. Everyone has the same view, and everyone is checking the same data for quality.
4. Work In Tandem With Other Departments
Information is power. Executive leaders understand that accurate forecasting and planning can't happen with the finance team working in isolation. However, it is often difficult to engage other stakeholders in the organization in these processes.
A Better Way: The goal of financial leaders is to enable collaboration between finance and lines of business. Instead of focusing on constantly gathering data, get everyone to agree on the same KPIs, metrics, calculations, reports, and data. Moving to a cloud-based FP&A system can make this possible.
---
Streamlined Financial Reporting With Adaptive Insights...
So, are you convinced that you should be looking for A Better Way? Adaptive Insights provides a platform for team collaboration on centralized data, updated in real time, with a stunning dashboard that consolidates your financials into easy to understand visual insights.
If you would like to learn more about how Adaptive Insights can transform your finance, budgeting and reporting process, and how Business Solution Partners can empower your finance team with training, implementation and platform customizations, please click the link below…