NetSuite ERP and CRM Provides New York based US Schools Food Supplier Foundation to Transform their Business
ROSLYN, N.Y. – April 18th 2016 – Business Solution Partners (BSP), the leading NetSuite Partner in the New York Tri-State Area today announced that ES Food Sales (ES Foods), a major supplier of nutritious food products to school systems throughout the U.S., has selected NetSuite to meet its ERP and CRM needs.
ES Foods develops products and solutions to serve school foodservice programs throughout the United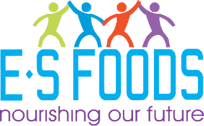 States. They specialize in Breakfast Breaks, Meal Breaks, Protein Innovations, Frozen Entrees and Emergency Feeds. ES Foods acts as a third party fulfillment center that ships directly to school systems and school distributors. As ES Foods is quickly growing and expanding with processing over one thousand orders a day their current ERP System – Microsoft Dynamics GP is no longer a viable solution for them. The new cloud-based NetSuite ERP system will enable them to:
Maintain perpetual inventory, managing demand planning and purchasing collectively in a unified system instead of relying on external error prone spreadsheets that were previously used.

Together with the use of NetSuite CRM and Opportunity Management Functionally, ES Foods will be able to more effectively manage their sample program which provides sample meals to school food service professionals. In addition, NetSuite will provide information to send and track product samples.

ES Foods will be able to more efficiently manage and provide real time commission data to its external sales representatives, which today relies on month end reports.

ES Foods will integrate a third party sales order processing system into NetSuite that will provide for near real time sales data uploads into NetSuite, enabling ES Foods' sales and inventory management to resourcefully plan inventory availability and purchasing, as well as deliver timely data to sales executives.

ES Foods will offer their customers a customer portal through the use of NetSuite's eCommerce capability, allowing them to view their account history and pay bills online.

NetSuite's powerful built-in workflow capabilities will eliminate manual error-prone processes replacing them with streamlined automated workflows.
While Microsoft Dynamics GP was meeting ES Foods' basic needs, it had not been updated in over 13 years, and it serves as a noteworthy example of how companies running on traditional legacy on-premise ERP systems stagnate to drive innovation and improvements in their businesses. The cost and effort involved kept ES Foods from upgrading to latest versions of Dynamics GP over the years. Implementing NetSuite, ES Foods will save over $25,000 in licensing and upgrade fees each year.
ES Foods has engaged NetSuite and BSP to act as a one stop shop for all their business needs. Today, more than 30,000 companies and subsidiaries use NetSuite to run their business processes in the cloud. ES Foods believe NetSuite's cloud-based single unified ERP, CRM, and E-Commerce solution will entirely transform their business by providing real time accessible information to its customers, vendors and outside sales representatives.

About Business Solution Partners (BSP): BSP is a leading NetSuite, Microsoft, Adaptive Insights, and Blackline solution provider in New York and Los Angeles metropolitan areas. With over 25 years of successful ERP and CRM and Business Intelligence implementations and over 13 years implementing NetSuite, BSP is a proven reliable partner for local companies' ERP, CRM, E-Commerce and digital marketing needs. The BSP team of experts includes CPAs, MBAs, sales and marketing professionals and solution developers. The BSP Team is committed to providing rapid, stress-free, on budget implementations, unrivaled customer service with timely, knowledgeable support.
For more information about BSP please visit www.bspny.com