We're all packed and heading out to Las Vegas, Nevada this weekend to prepare our booth (#72633) for the 2022 Shot Show. This is the biggest event of the year for the Firearms Industry, bringing together Retailers, Manufacturers, Distributors, and a host of other vendors servicing the vertical.
Team Orchid Advisors and BSP will be onsite at SHOT show booth #72633 on located at the Caesars Forum in Las Vegas, Nevada from January 18, 2022, to January 21. Stop by the booth and learn about our complete solution for ERP and Compliance which includes eCommerce and CRM.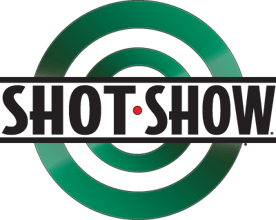 Our cloud-based SaaS solution provides FFL companies with greater control over their compliance, inventory, eCommerce, Manufacturing, Inventory Allocation, Distribution, and Financials.
Our solution is specifically designed to meet the needs of a modern FFL company.

SHOT Show attendees can take advantage of our special offer - Purchase a new NetSuite License and a new Orchid eBound License, and BSP will install our proprietary NetSuite <-> Orchid integration for free, as well as waive the integration license fee for a full year! This promotion has a value of $8,600.
Come learn how Business Solution Partners and Orchid Advisors are transforming the Firearms Industry for the future.
Participation: The participation period will run between 1/18/22 and 3/31/22. Prospect must be engaged in a sales cycle before 3/31/22 to take advantage of the promotion. The promotional period expires on 6/30/22. The deal must close before the end of Q2 2022 to be eligible for discount.
Eligibility: This promotion is only available to NSSF members registered for the 2022 SHOT Show (January 17 - 21 2022 in Las Vegas, NV). Proof of registration is required. Due in part to the continued prevalence of Covid-19, physical attendance at the SHOT Show is not required. Purchase of both a new NetSuite license and a new Orchid eBound Book license is a requirement for eligibility. Current NetSuite customers and/or current Orchid customers are disqualified from receiving this promotion.
So stop by our booth, grab some facetime with Bob and Bryan, learn about our solution, and enter to win. We look forward to seeing you there!