We're all packed and heading out to Nashville, Tennessee this weekend to prepare our booth (#2432) for the 2021 AVB BrandSource Convention and Expo. This is the biggest event of the year for the Appliance Industry, bringing together Retailers, Manufacturers, Distributors, and a host of other vendors servicing the vertical.
We're excited to meet representatives of Appliance Retail organizations from around the country, and introduce them to The Appliance Retail Bundle, powered by Oracle NetSuite. Our concentration on Appliance Retail over the past three years has culminated in a turnkey ERP solution designed around the specific needs of retailers selling everything from $50 microwaves to $15,000 professional ranges.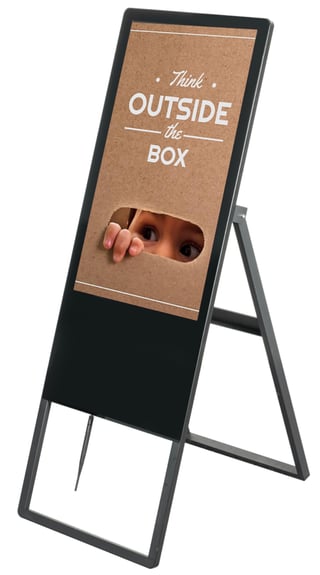 With proprietary functionality built by BSP's development team, we've extended the core capabilities of NetSuite to solve for the everyday issues of Appliance Retailers. Fully integrated with RetailDeck® data feeds and e-commerce ready, the Appliance Retail Bundle handles everything from Warranty and Rebate Management to Logistics and Delivery functionality.
Join our dedicated Appliance Retail Account Executive Bob Ferraro, and BSP's Chief Solution Architect Hussain Zaidi, who will be on site performing demos of our software, and engaging in conversations around the challenges retailers face in the modern economy.
Meet Us And Win!
Visit our booth for your chance to win this fantastic 32" Touchscreen Digital A-Frame Display! This WiFi and Bluetooth Interactive screen runs on Android OS giving users the ability to display graphics, video, web pages and more. It's the perfect addition to your sales and marketing toolbox.
Want to collect information from your customers for a giveaway or contest? A built in touchscreen keyboard makes it easy. We're giving away one unit as the grand prize, valued at $1500!
And if you don't win the Grand Prize, you still have a chance to win one of twenty gift cards valued between $20 and $75.
So stop by our booth, grab some facetime with Bob and Hussain, learn about our solution, and enter to win. We look forward to seeing you there!