Meet Our Leadership Team
The management and staff of Business Solution Partners includes CPAs, MBAs, sales professionals and Certified Solution Developers with years of business experience. We have the knowledge and the expertise to satisfy all of our client's information technology needs - improving and automating business processes to achieve long-term business goals.
---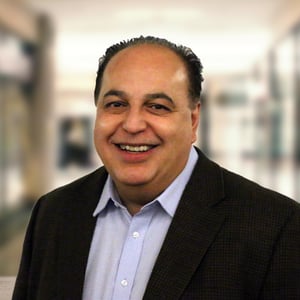 David Smooha


Chief Executive Officer
David is responsible for setting BSP's strategic direction and ensuring that the company continually meets the ever-changing needs of its clients.
In his day-to-day activities, David provides strategic planning and visioning services to clients, helps establish relationships with strategic partners and guides development of internal methodologies.
He also holds certifications in NetSuite, Adaptive Insights, HubSpot, Microsoft Dynamics GP, Microsoft Dynamics CRM.
With over 20 years of business and technology experience, he oversees the professional services and operations areas of the Company building the team with quality talent and guiding methodology.
David insures that Business Solution Partners is delivering projects successfully throughout its multiple practices and sastifying clients through positive, long term relationships. A 1984 graduate of Adelphi University with degrees in Accounting and Computer Science, David began his professional career at Deloitte as a CPA on the audit team and later developed the small business computer consulting practice for Deloitte's Long Island office.
---

Bahaa Hussein


Chief Technology Officer
With vast experience in accounting and programming, Bahaa is able to quickly translate clients' requirements into powerful, robust software solutions. Bahaa often serves as both application developer and project manager on many projects, and his outstanding programming skills result in compact applications that streamline and automate clients' business processes. Bahaa is a NetSuite Certified Developer, Microsoft Certified Systems Engineer (MSCE), a Microsoft Certified Solution Developer (MCSD) and a Microsoft Dexterity Certified Developer.
He's also certified in NetSuite, Microsoft Dynamics GP, Microsoft Dynamics CRM, Great Plains Dexterity and several other Microsoft products. Before joining BSP, Bahaa was an Assistant Controller at a Long Island-based company. He graduated from the City College of the City University of New York in 1996 with combined bachelor's degrees in Financial Economics, Management and Administration.
---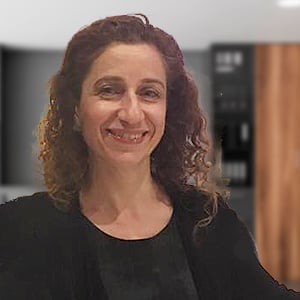 Debbie Feith


Chief Financial Officer
Debbie, a Certified Public Accountant, spent the early part of her career at EDF Man as a controller before joining Business Solution Partners in 1997. She earned her Bachelors of Accounting at Adelphi University, graduating Summa Cum Laude. Debbie serves as the leader of the finance department and is responsible for overseeing the financial health of our growing organization.
---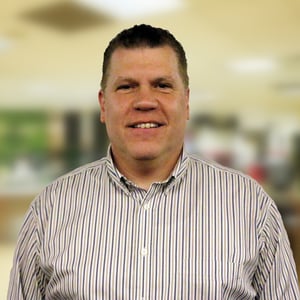 John Schaffer, CPA


Director of ERP Consulting
John draws upon his vast experience in accounting and business to understand clients' business issues and assist in implementing NetSuite and Microsoft products that address their needs.
A former mathematics teacher, John also provides both individual and classroom training for client employees.
John is a CPA and is certified in NetSuite, Microsoft Dynamics GP and Management Reporter. Before joining BSP, John was a Senior Accountant at Margolin Winer & Evens LLC. John holds a BS degree in Accounting and Computer Science from Brooklyn College and also received an MA in Accounting and Economics from that institution in 1993.
---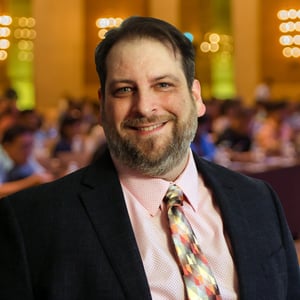 Craig Cook


Chief Marketing Officer
Craig Cook has been working to help companies increase their exposure and find targeted customer segments since his early days as an entrepreneur and the founder of Cityzen Entertainment - a media publishing company focused on A&R Development, the music industry's inside track.
Craig would go on to helm BrandBuilders.Pro, a Digital Marketing Agency serving clients in the SMB market. It was here that he came to appreciate a multi-disciplinary approach to marketing that combines Graphic Design, Copywriting, Copy Editing, UX Design, E-commerce Website Development, Social Media Management, Marketing Automation Strategies, Deep Analytics and Search Engine Optimization. Turns out someone had coined a term for this new-fangled approach: Inbound Marketing
Craig spreads the gospel of Inbound as a speaker, author and as Business Solution Partner's chief HubSpot strategist. He enjoys working with clients to unlock the power of HubSpot's Growth Stack. In addition to being a certified Google AdWords 5pecialist and a Google Analytics Certified Professional, Craig currently holds nineteen HubSpot Certifications, and was recently invited into the inaugural HubSpot Certified Trainer program.

---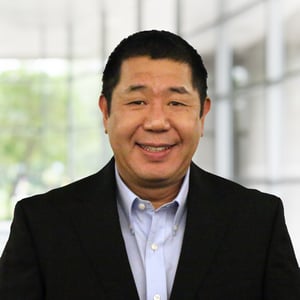 Wing Chan


Senior Account Executive
Robert Ferraro


Senior Account Executive
---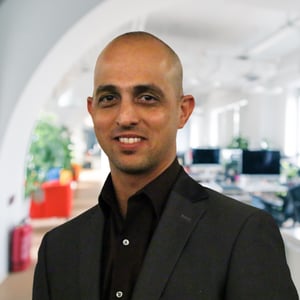 Hussain Zaidi


Chief Solutions Architect
Hussain has extensive experience in Microsoft Dynamics GP, Dynamics CRM, Dynamics RMS, e-commerce, payment processing, Azure, web development, SEO and online marketing.
As a Chief Solutions Architect, he advises clients on technology, solution design and process optimizations, and manages business development, marketing & sales. He focuses on cloud based business solutions including NetSuite, Adaptive Insights, and Microsoft Dynamics CRM Online.
Before joining Business Solution Partners, Hussain was a CTO at Alba Spectrum Corporation, a Microsoft Dynamics Partner specializing in complex ERP implementations & customizations. He managed product development and projects on ERP, WMS, Workflow and E-Commerce for mid-size to enterprise level clients.
During his tenure he helped Alba Spectrum develop one of the most flexible workflow solutions available for Microsoft Dynamics GP. Prior to Alba Spectrum, in 2002, Hussain co-founded Nodus Technologies, a startup specializing in payment processing and e-commerce add-ons for Microsoft Dynamics. Hussain holds Master's degree in Computer Science. He also teaches software engineering at California Polytechnic (Cal Poly) University in Pomona, California.
---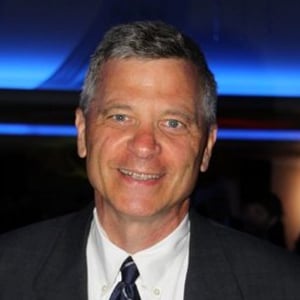 Barry Blain


Adaptive Practice Director
Barry performs implementation and support for Adaptive Insights (formerly Adaptive Planning) software. Barry assists his clients in designing and building financial models, budgets and forecasts. Barry also has extensive experience with Microsoft Dynamics GP and FRx software.
Before joining Business Solutions Partners he was Director of Financial Systems at EB Brands (a global consumer products company) serving as Microsoft Dynamics GP and FRx administrator as well as developing a global budgeting/forecasting process for the Company.
Before that he was Assistant Controller of Financial Systems for Timex Corp where he managed the implementation of Oracle 11i Financials over a global instance. His background includes work in extensive financial operational and systems areas. Barry holds a B.B.A. in Accounting from Harding University and is a CPA.
---
Want to learn more? Sign up for a free 30-minute consultation with BSP.